Corporations and Foundations
Students might be good at reciting and remembering things but they often don't make the connection unless they experience it first hand. Field trips connect the dots for students by providing real experiences related to all content areas.
We like to think of these field trips as field excursions - a key component of school instruction; broadening the educational experience and making a subject more relevant.
Interested in hosting a custom experience? Middleton Cooke has built a large school network; closely working with several schools in underserved areas throughout New York City. We have access to over 5,000 elementary school children who can greatly benefit from your companies desire to serve the community in this capacity.
School Administrators
Middleton Cooke has forged relationships with influential and talented individuals in various industries and professions.
Through these relationships, we have found that a simple ask is all it takes to create unforgettable custom experiences for elementary school scholars in underserved areas throughout New York City.
Create a Career Day experience your scholars will never forget! Professionals from prestigious organizations everywhere, are eager to visit your school as well as host jaw dropping events in their offices.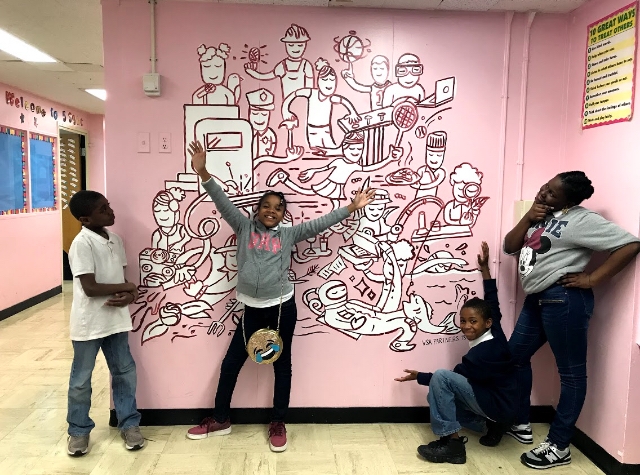 Artists and graphic designers can conceptualize eclectic imagery that will spruce up your facilities while inspiring and elevating your student body.